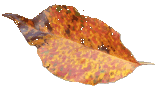 Georgia Wilderness Society

Etowah River


"Why have we not done this section of river before?  It is so beautiful."  

That is what we kept asking ourselves as we paddled down the Etowah River in Lumpkin County, Georgia.....near Auraria.  In June of 2004, eight GWS members and friends took a daytrip from Castleberry Road Bridge down to Hwy 136.  There were some rapids, a few small drops, and lots of beautiful scenery along this seven mile section of the Etowah.

Doyle and his sons Kirk and Jesse (above) cruise down the Etowah

Below, John and Amy show off their matching knee pads

Chris enjoys a moment kayaking on the Etowah

Auraria was a nearby town where the Gold Rush in Georgia actually started.  Over 20 Million dollars of gold was taken out of the ground in the 1800's from this area.  Below, we came across a few divers using vacuum pumps to try to capture some gold from the riverbed.

Style and fashion are always high on the Etowah as Basil demonstrates with his umbrella hat.