Georgia Wilderness Society

Chattooga and Etowah  Oct 2004

Six GWS paddlers enjoyed the shoals and rapids on the Chattooga River.  The weather and river were wonderful.  We missed the peak of the leaf turning season by about a week, but lots of good color could still be seen in many trees.  There are two pages of photos from this trip....link at bottom of this page to the next.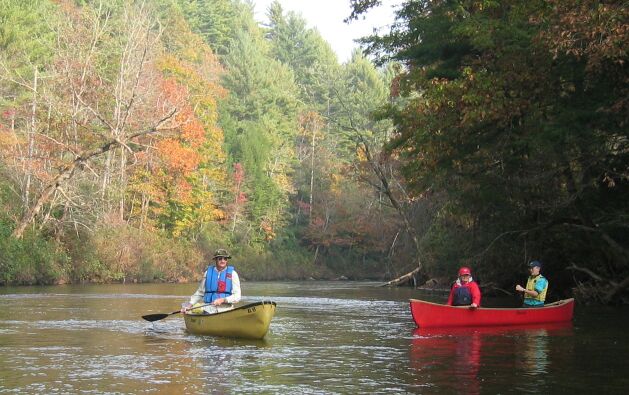 Curt cruises down a flat spot on the Chattooga as Rosemary and Terry watch.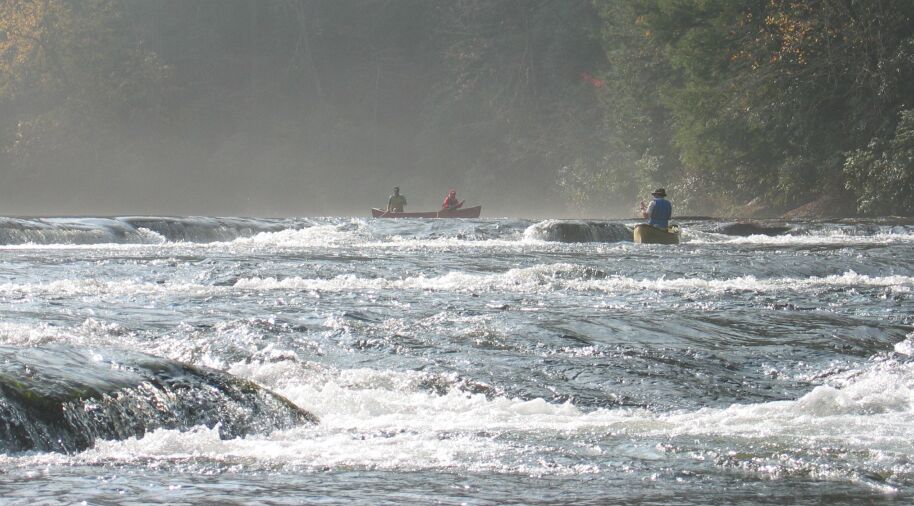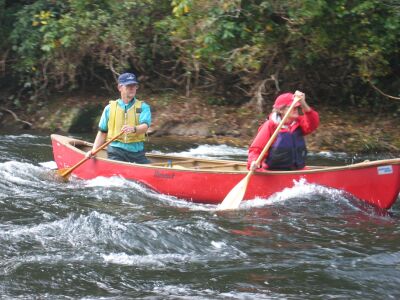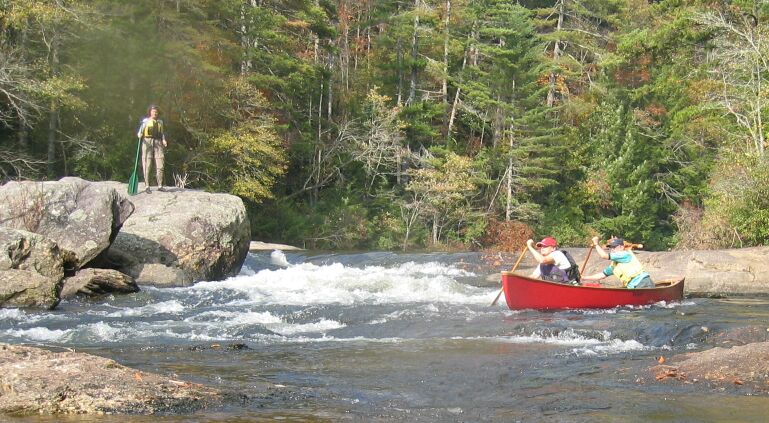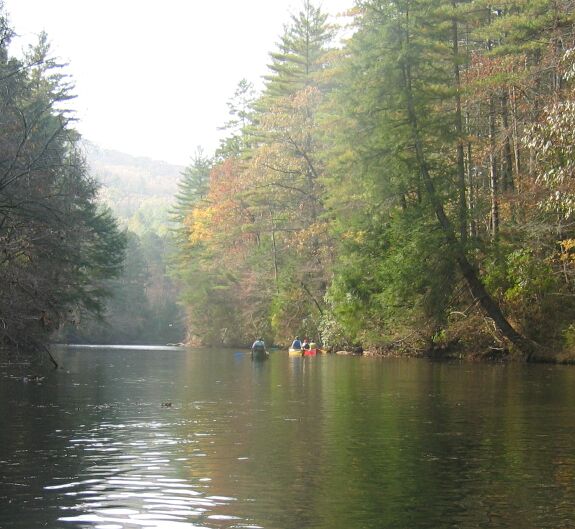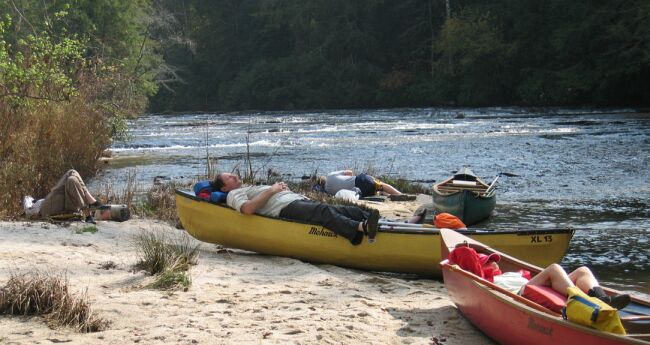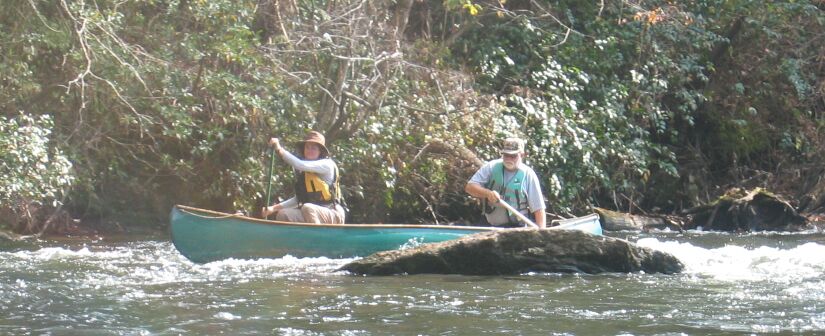 The Chattooga River is a nice drop and pool, drop and pool, drop and pool river.   Although some sections contain serious whitewater, we did the milder Section II.

Below, Marsha watches from a boulder as Terry and Rosemary recover from the eddy after going down this drop.

On the left, you will note the mandatory after-lunch nap being performed by several paddlers.

Below, Marsha and John cruise along.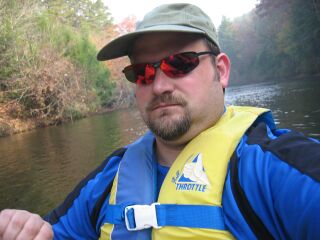 Chris kayaks his way along