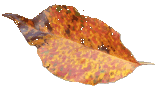 Georgia Wilderness Society

Falls Creek Falls State Park

Above:  Cane Creek Falls is behind Terry Neely, Holly Payne, Tom Payne, Chris Bryson and Bonnie Gehling.

On the right, you will see the very tall (256 feet high) Falls Creek Falls.   The first is with snow....and then below is one without the snow, taken about two days later.

For those of you who have a high speed connection, or plenty of time on a dial up, click the icon below to download a short movie taken of the falls during the snow. 

Yep.....plenty of deer in the park.  Even spotted a couple of bucks!