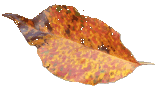 Georgia Wilderness Society

Falls Creek Falls State Park

Above, the gang sits around the fire enjoying each other's company.

Left, Bonnie and Tom are all smiles.

Below, Judith keeps a firm hold of a tree as she peers down into the Cane Creek Gulf.

On the left, Mike Lewis gives a big grin as we take a break on the Paw Paw Trail along the gorge rim.

Below, Niki Queen enjoys a moment on a rocky ledge high over the gorge.