Georgia Wilderness Society

Pine Mountain Trail

Four GWS members enjoyed the October weather while hiking the Pine Mountain Trail in F. D. Roosevelt State Park during 2004.  The trees were not yet turning, but the cloudy skies and cooler temperatures made for wonderful hiking. 

Upon arriving, we were told that our planned campsite would be shared with a group of cub scouts.....we were hesitant, and made a quick change to a different section of the trail in hopes of having a more quiet evening.  As it turned out, another group of scouts, boy scouts this time, arrived at our new campsite.

We were very pleased to find this group of boy scouts from southern Alabama to be very polite, quiet, and fine examples of young men.  We talked to some of the adults and found that they are a very active group...doing backpacking, rafting, and many other exciting outdoor activities.

GWS hikers participating were Styron, Bonnie, Barbara, and Chris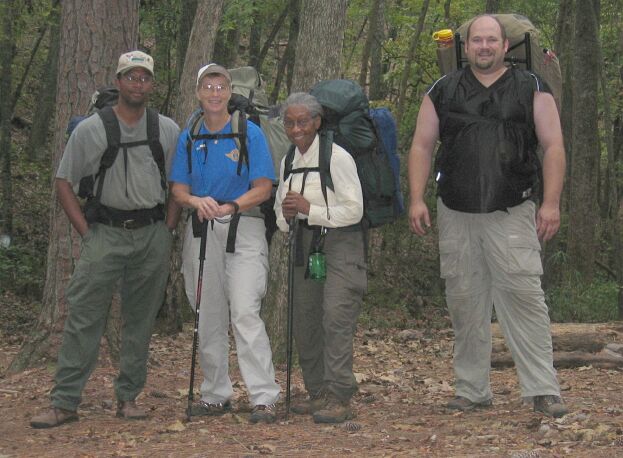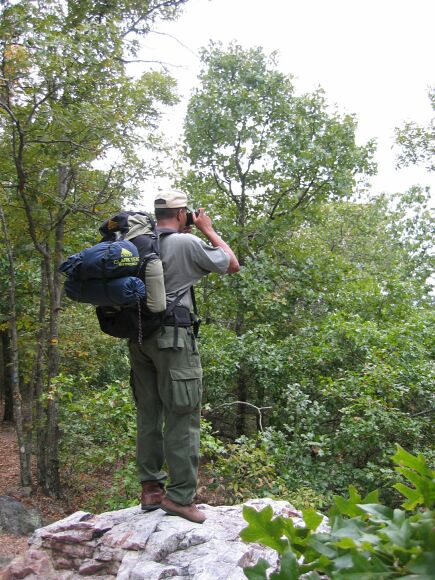 Styron takes a shot from a rocky outcrop with a nice overlook of the valley below.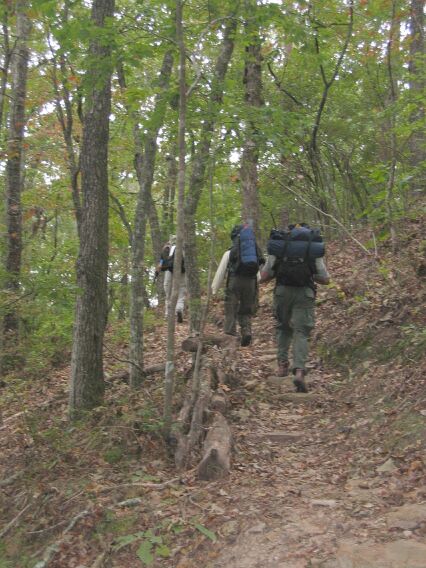 Trip leader Bonnie told us that it was all flat hiking.  

Kidding....actually, there were some small hills, but nothing to cause exhaustion....just minor huffing and puffing by a few hikers.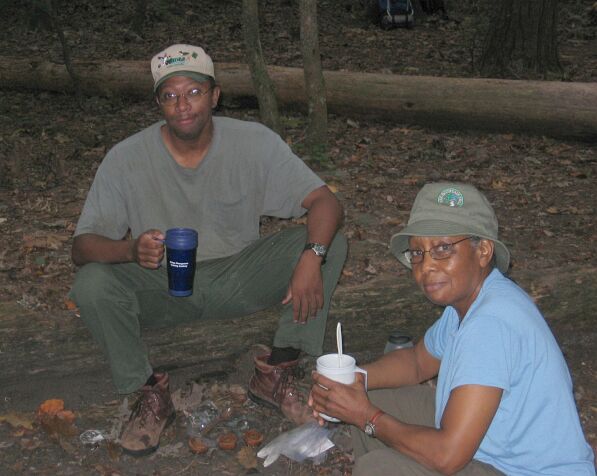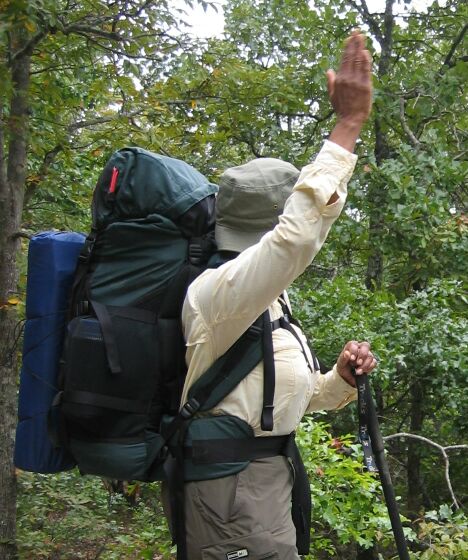 Barbara gives a wave to Mother Nature as we finished our trip.