Georgia Wilderness Society

Photos from our Adventures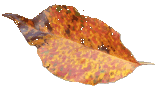 The Ocmulgee is our "hometown river".  It flows right through Macon.  In fact, Macon is the dividing line between two very different Ocmulgees.  To North of Macon, the river is rocky and can be quite fun.  Below Macon, the river turns sandy and slowly meanders southward and is better for camping on its many sandbars.

On Memorial Day Weekend, a few GWS folks decided to do a last-minute canoe trip from Juliette down to Pope's Ferry on the Ocmulgee on Sunday.  The weather was great, the river wonderful, and we got to see some wildlife too!

Participants included Bonnie Gehling, Tim Gunter, and Chris Bryson.

A recently fallen tree at the put-in looked like it might present a bit of a challenge, but it did not as we launched down the river.

One of the first sights we saw was this old boat.  At one time, it might have been a thing of beauty...but the river has a way of making its mark on things.

We all took several breaks to swim and sometimes to just sit in the refreshing water.

Tim had been in the sun abit too much yesterday and it showed!

One of the highlights of the trip was to canoe past the huge nest of a pair of bald eagles.  One was sitting upon the nest and the other a nearby tree.  They kept a cautious eye on our boats as we past.

Also spotted on the trip was an otter and many schools of fish.