Georgia Wilderness Society

Photos from our Adventures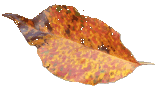 The Ocmulgee is our "hometown river".  It flows right through Macon.  In fact, Macon is the dividing line between two very different Ocmulgees.  To North of Macon, the river is rocky and can be quite fun.  Below Macon, the river turns sandy and slowly meanders southward and is better for camping on its many sandbars.

Thanks go out to Tim Gunter for the photos from the June 2008 daytrip from Juliette to Pope's Ferry....above Macon.

Click on the photo thumbnails below to see the full image.