Georgia Wilderness Society

Photos from our Adventures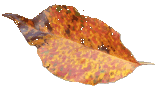 These Ocmulgee River photos were taken during the July 4th weekend of 2003.  The river was up a bit, however it actually had dropped 4 feet already.  We had hoped to do a 2 night trip, but the limited sandbars prevented that.  So instead, a one day trip was organized from the Boney Landing at China Hill, down to the Ben Hill County Park Boar Ramp near Jacksonville, Georgia.

Five GWS members paddled their way down the fast flowing Ocmulgee River.  The 10 miles of river took less than 3 hours to paddle.  Participants (above: left to right) were Anne Hoyt, Tara Hahn, Tom Payne, Marsha Certain, and Chris Bryson (not pictured, as that he was taking the photos).

There were several fishing boats and a jet ski that passed us without incident.  But then came the skier.  Yes, that is right....a ski boat with a water skier in tow!  We got bounced around in our boats a bit, but all came out dry.  The boater never cut his engine back or anything as he zoomed by us with the skier behind.....see below as Marsha tries to turn into the waves produced by the ski boat.

Despite the ski boat and jet ski near the put-in, there were lots of very calm and quiet areas to be found downriver.  

Below, Tara paddles by a few ibis.  We also spotted several black vultures, an anhinga, several turtles, a hawk, a little blue heron, and a greater egret.

Despite the high water, fast current, and very hot and humid weather; we found the river to be an easy paddle, with only a few trees in the water to dodge.  The water was very muddy, but still cool for wading during lunch.

Overall, a very enjoyable Saturday.