Georgia Wilderness Society

Ocmulgee River...July 2 - 4, 2005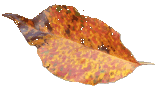 We braved the forecasted heat and headed down the Ocmulgee River over the July 4th weekend, but were pleased to have fairly mild temperatures thanks to some cloud cover, short paddling distances, and shady sandbars....not to mention the swift flowing river that was a perfect temperature for a refreshing dip.

The river continued to rise on both nights, but we were careful to pick raised spots for the tents.  

Below, the river was so inviting, that we just had to swim....but what to do about the possibility of sunburn?  Simple, bring your shelter into the river.

We also had a few animals to visit...including several kites....below is a swallow-tailed kite, of which we spotted several, plus the Mississippi kites too.....and a little snake that got into Terry and Rosemary's canoe overnight.