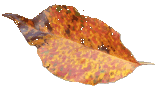 Georgia Wilderness Society

Wildflower Hike


Cut-leaf Toothwort         Dentaria lacinata

Pale or Cream Violets, Viola striata and White Erect Trillium, Trillium erectum albiflorum

Fringed Phalecia

Phalecia fimbriata

Above,  Foamflower, Tiarella cordifolia, is the white tall one.  The pale blue is Blue Phlox, Phlox divaricata.  There are also past-prime trillium in the shot, along with Meadow Parsnip...either Hairy, Thaspium barbinode, or Smooth, Thaspium trifoliatum.

Difficult to see due to the fog, the hillside was full of Trout Lilies and Virginia Spring Beauties.  I forgot to look at the anthers, so I am not sure if the Trout Lilies are Yellow, Erythronium americanum, or Beaked, Erythronium rostratum.

Canada Violets              Viola canadensis

Wood Anemone     Anemone quinquefolia

White Baneberry (Doll's Eyes)

Actaea pachypoda

A good forest mix of trillium, Soloman Seal, Phlox, and Foamflower

We hope to see you again in the future on this fantanstic weekend trip to the Smokies.