Georgia Wilderness Society

Wacissa River, Oct 2004

Click here
for the next page of photos from this trip

The trip was filled with lots of wildlife being spotted. 

On the drive into the campsite, several folks got to see three bears.  A mother bear and two cubs watched us for a short time, then the cubs shot up a tree.  Mama bear kept a close eye on us.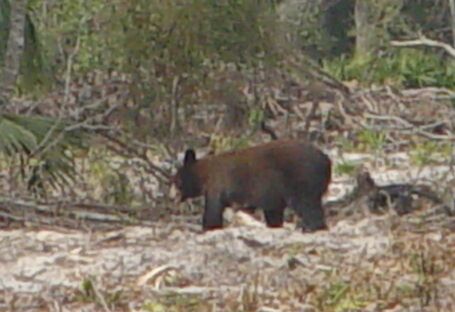 As we paddled down the Wacissa, we were able to spy many birds including little blue herons, greater egrets, and a red shoulders hawk....all shown below.