For more information about our club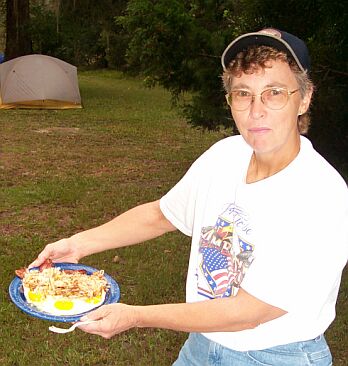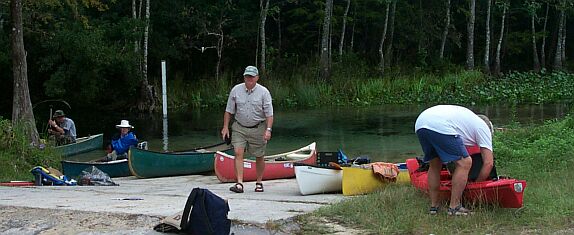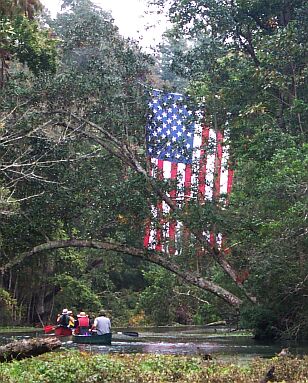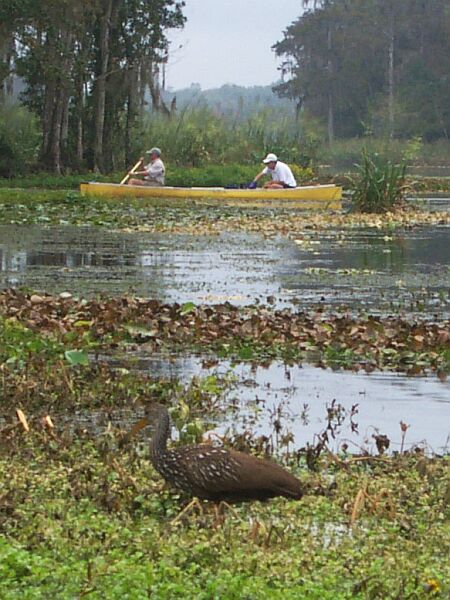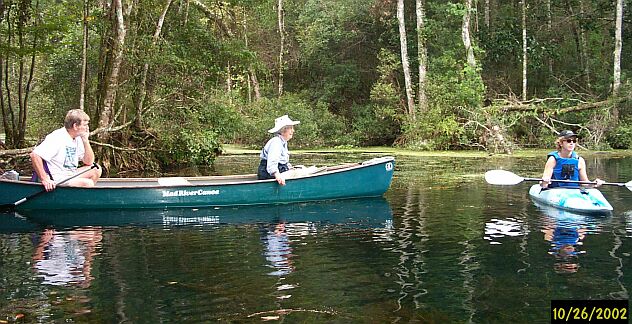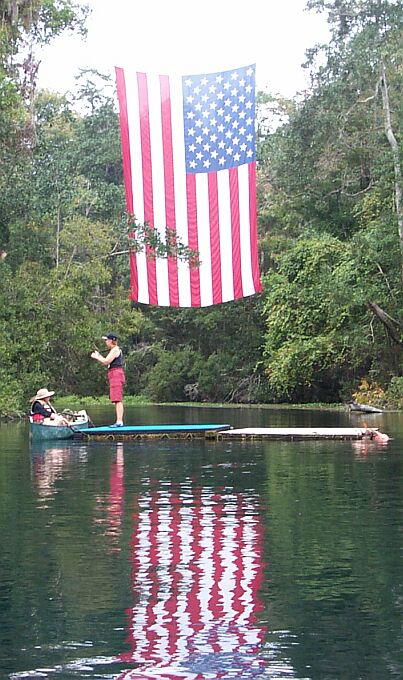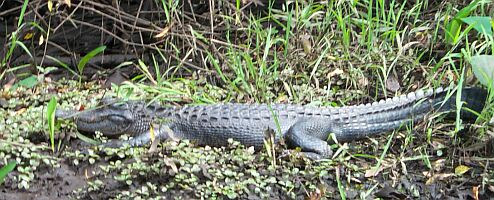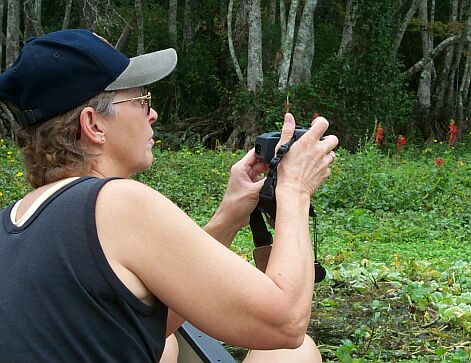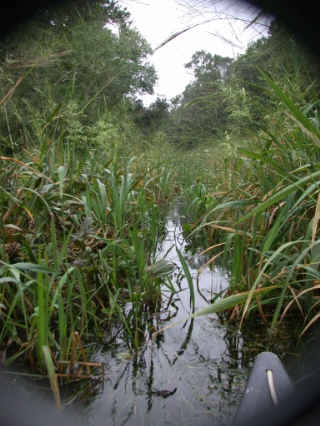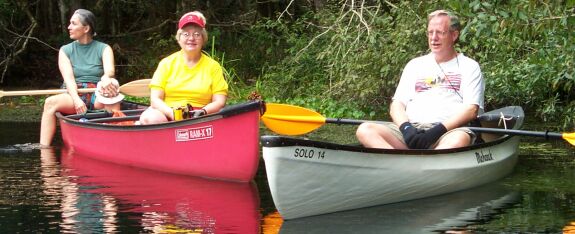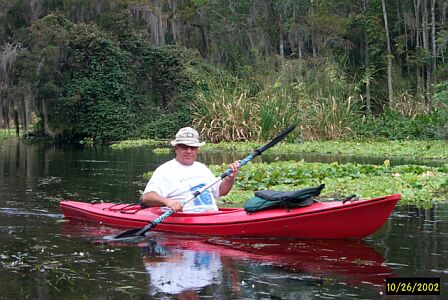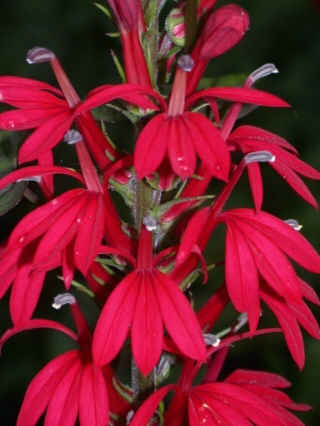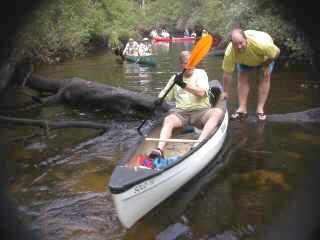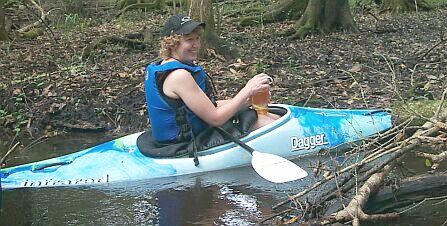 We were not sure who did it, but a big flag had been tied to tree tops on the opposite sides of the entry to Big Blue Spring.

A limpkin (the brown bird at the bottom) watches as Buddy and John paddle by.

At the beginning of the trip, near the town of Wacissa, FL.

Who says that you can't eat a good breakfast while camping out?  Bonnie is out to prove them wrong!

Tara takes a snack break while paddling on the slave canal.

Lots of wildlife was spotted:  barred owl, hawks, osprey, egrets, ibis, kingfisher, red rat snake, cooter turtles, deer, wild pig, mullet, gar, striped bass, raccoons, and of course, alligators!

Some of the 14 paddlers began to worry when they saw the first part of the access creek to the slave canal shown on the right---most of it was much wider than this though.  But then again, like the photo below shows, narrow creeks do mean hopping over trees quite a bit.  I think we hoped over 3 and under another few.

Lots of cardinal flower were in bloom along the banks, along with some purple asters and yellow composite flowers.