For more information about our club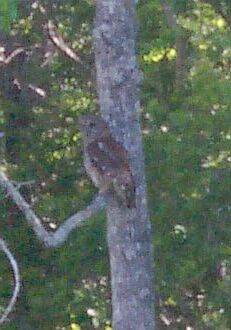 This barred owl was spotted at the headwater of the Wacissa river.  It obviously was used to people being around, as that it sat in a tree only a few feet from the boat ramp.

As if on command, it swooped down and picked up a crayfish that Allen tossed down on the boat ramp.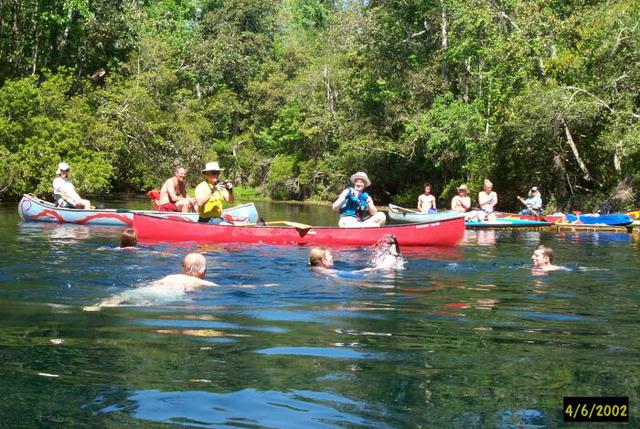 The crew takes a swim break in Blue Hole Spring..a giant spring over 120 feet across and 40 feet deep.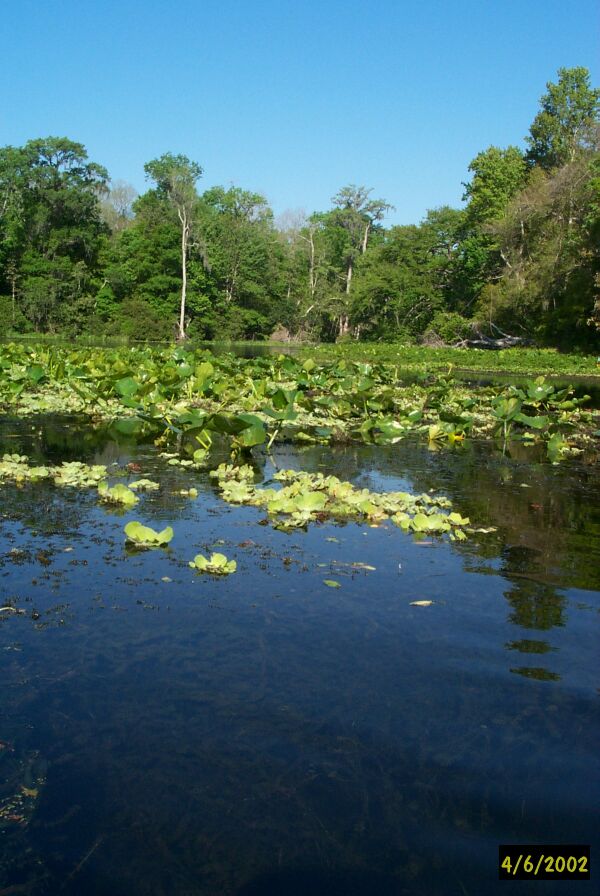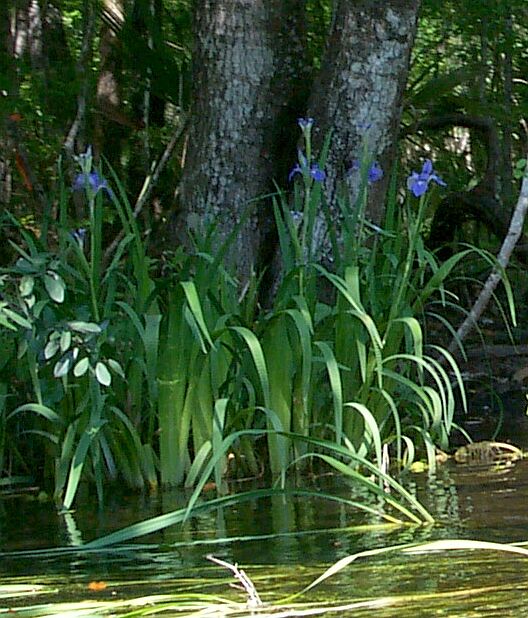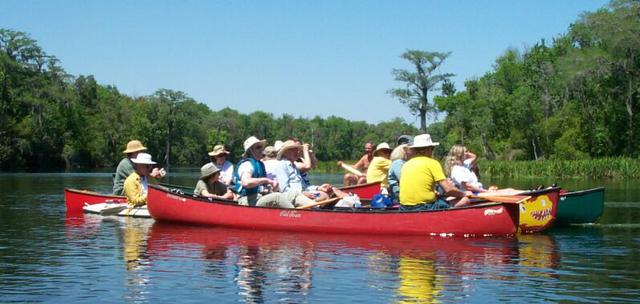 The crew tries to spy the bald eagle sitting in her nest.  All we got were tiny glimpses of the white head peeking over to take a look at us.

Lots of wild iris were blooming all along the banks.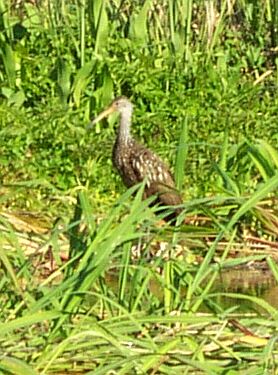 A very LOUD limpkin was spotted long after it was heard.


The one log that just could not be gotten under or over while still in our boats.  This was on the "slave canal" that connects the crystal clear water of the Wacissa to the blackwater of the Aucilla.  Parts of the slave dug canal still have the hand stacked rocks along the bank.  Slowly though, the forest is reclaiming the canal.