Georgia Wilderness Society

Suwannee River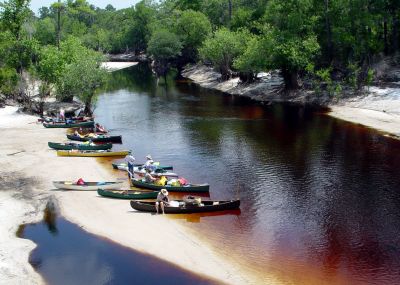 18 GWS members made the trip down the Suwannee River over Memorial Day weekend, 2006.  The weather was warm and the river was a bit low, but that just made for more sandbars to enjoy!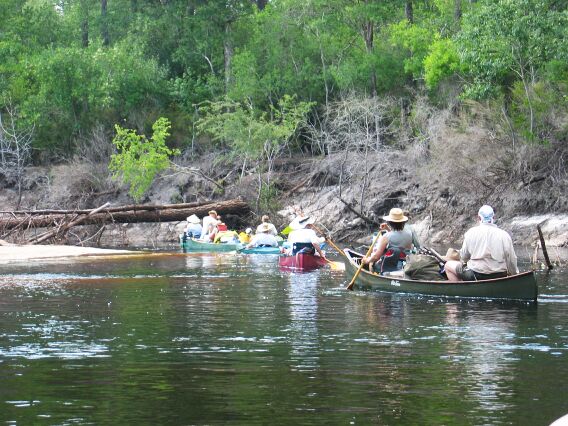 The low water did mean a few trees to duck under, and a few times we did actually have to get out of the boats...but not that many.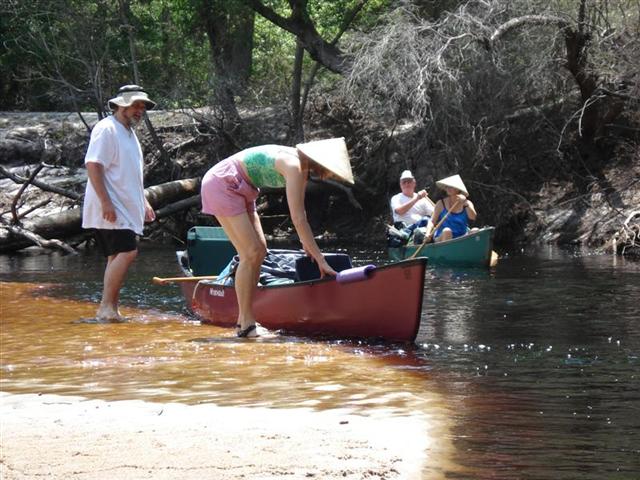 Cindy and Niki keep cool in their asian styled hats.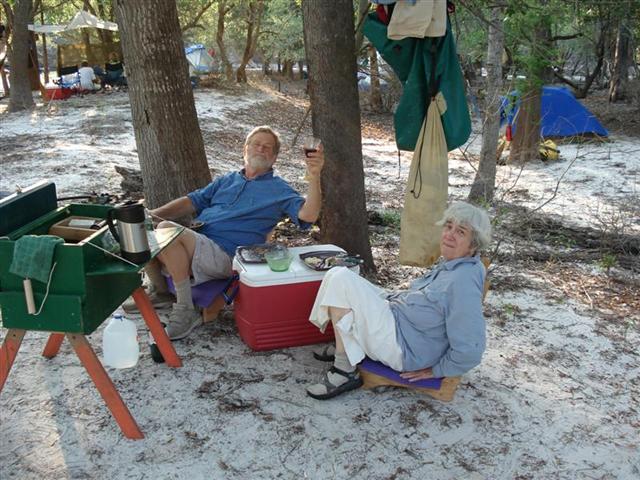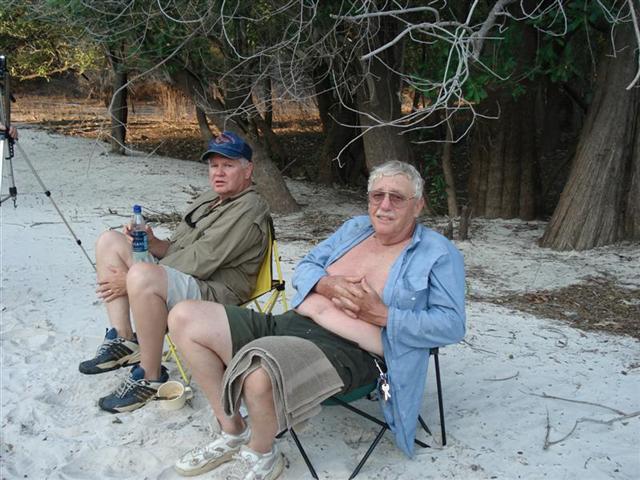 Chris and Ward raise a glass (right) as Charlie and Dave relax (below).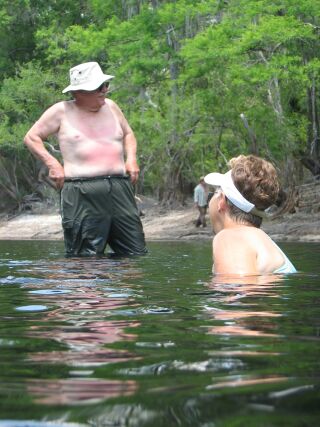 Above, Bonnie marvels at Dave's sunburned belly.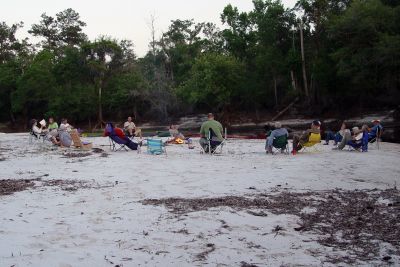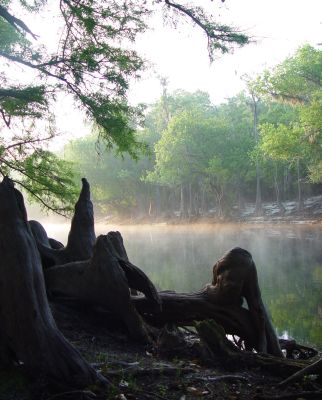 The firering was a big one (left) because it was so warm in the late afternoon.  But the morning did bring a nice fog on the river (right).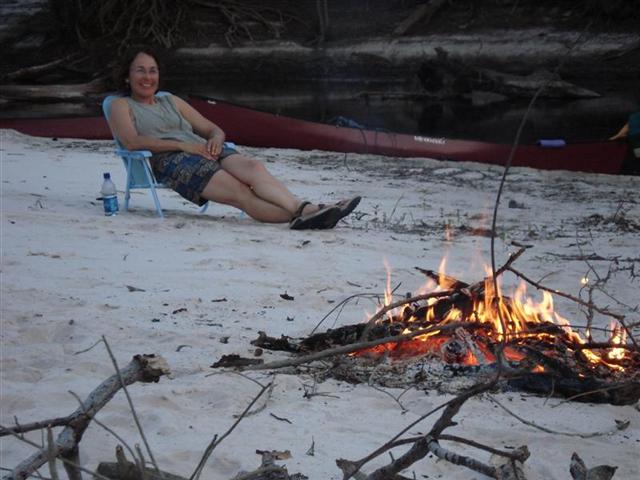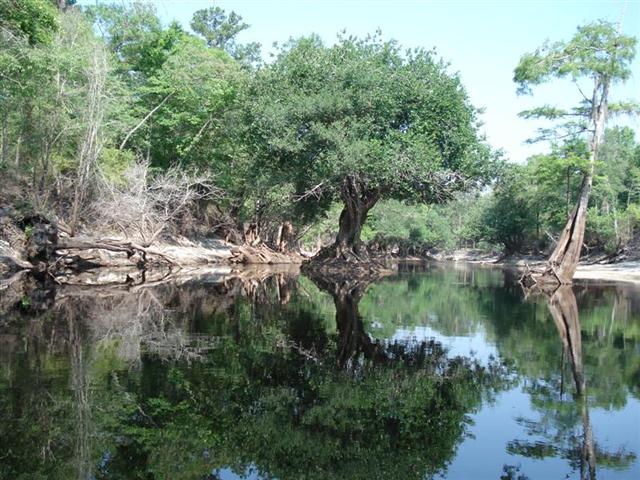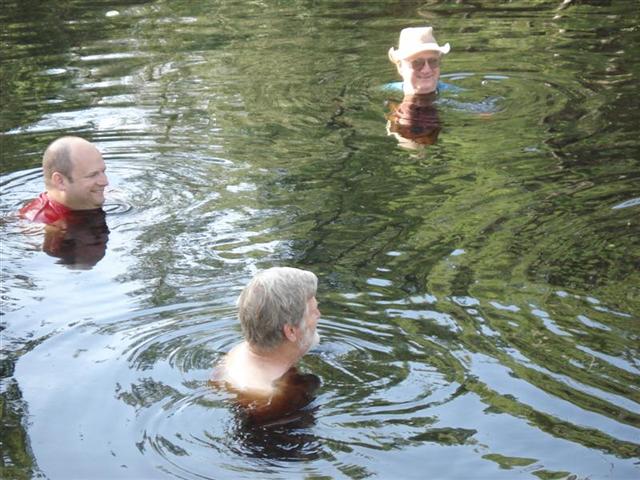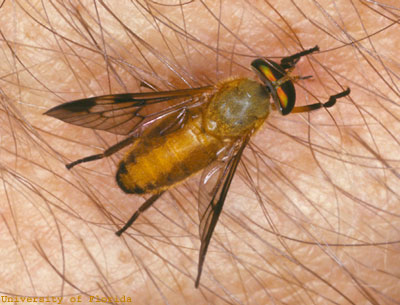 Above, Richard and Cindy break out the wok for yet another gourmet meal.

Right, Shirley keeps her distance from the evening's campfire.

Above....a typical view along the Suwannee with its blackwater acting like a mirror for the tupelo tree in the distance.

Right....Bud, Chris, and the other Chris get some welcome relief from the heat by swimming.

Below....the water was also a bit of relief from the yellow flies that were very annoying from time to time.....(dawn to dusk).

Despite the bugs and heat, this was a great way to spend the three day weekend.