Georgia Wilderness Society

Photos from our Adventures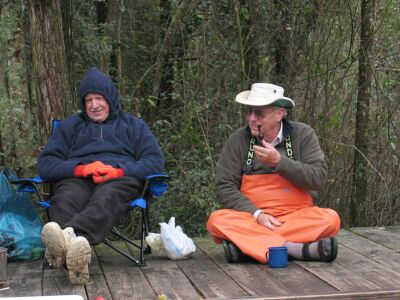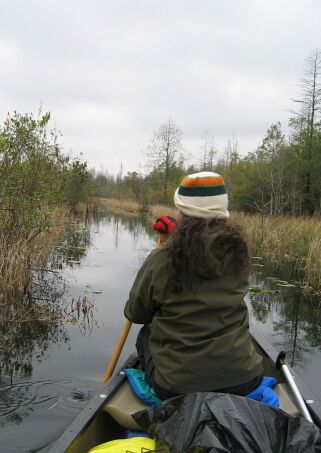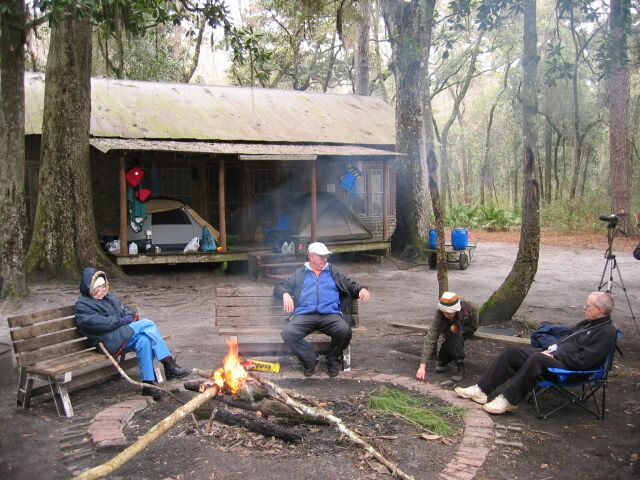 Above, Tom and Dave enjoy being out of the canoe on our platform home for the night at Big Water Shelter.

Right, yet another cloudy day doesn't dampen Jo's spirit for paddling and exploring on Day 2....a 12 mile paddle from Maul Hammock to Big Water.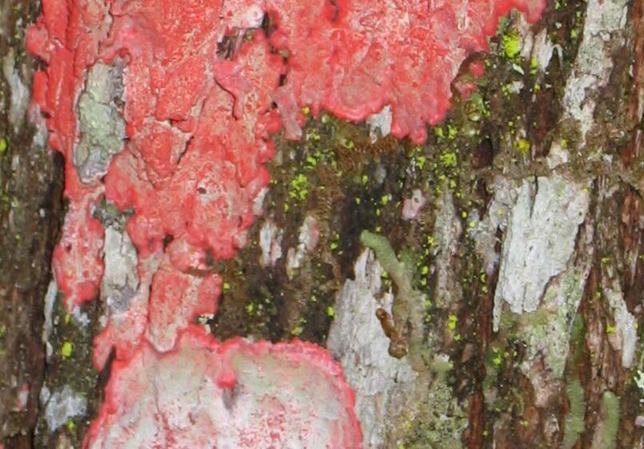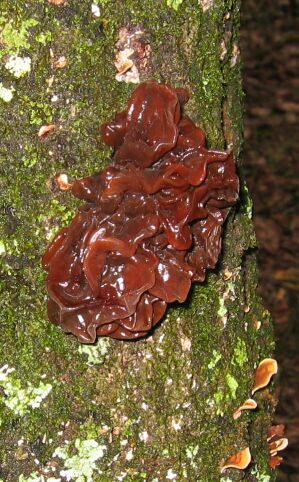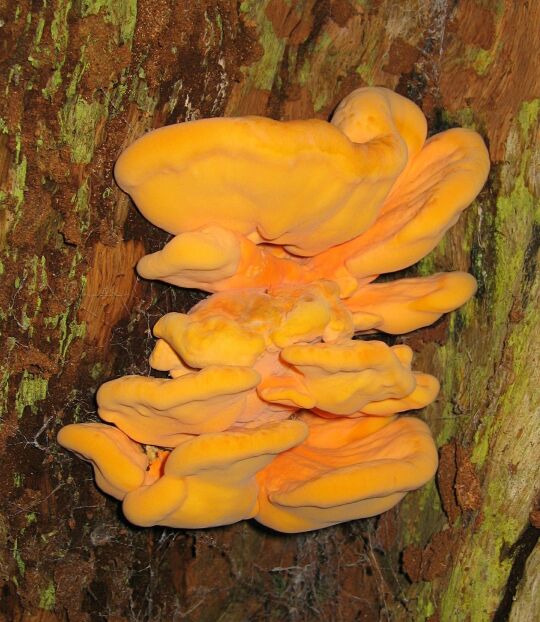 Floyd's Island had a wide variety of lichens and fungi.  More photos from the trip follow, but I know how much certain GWS members like fungi, so I have included a few photos...see link at the bottom of this page to continue to the last page of trip photos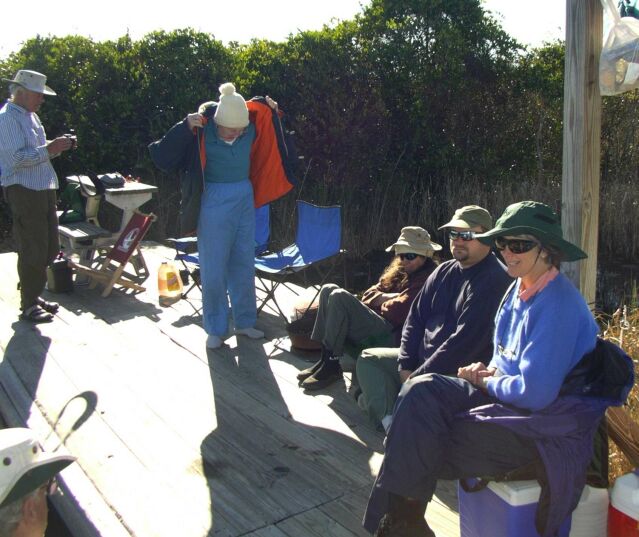 Day 3 ended after a short 4 mile paddle to Floyd's Island, where there is an old cabin to stay in.....no furniture, running water, electricity, or anything like that...but the cabin does keep the raccoons out of the food anyway.  Plus, it allowed us to build a very toasty fire...being enjoyed by Ann Hoyt, Bud Queen, Jo Scott, and Tom Payne are shown above.