Georgia Wilderness Society

Photos from our Adventures

These photos were taken on our 2003 annual Thanksgiving trip.  We got a little rain on Friday, then much colder on Friday night and Saturday.  We also had to deal with a many blown down trees that were blocking the river.  Several portages and playing limbo helped up get past them with only one accidental swimbreak being taken.

This page has many images (17), and if you are on a slower dial up connection, it may time out before loading all of them.  If so, just click on the reload button of your web browser.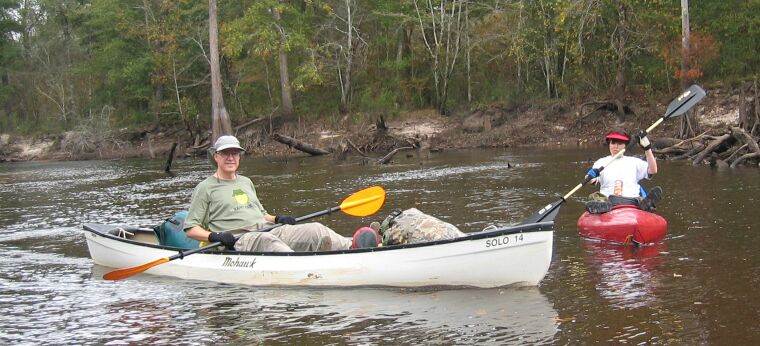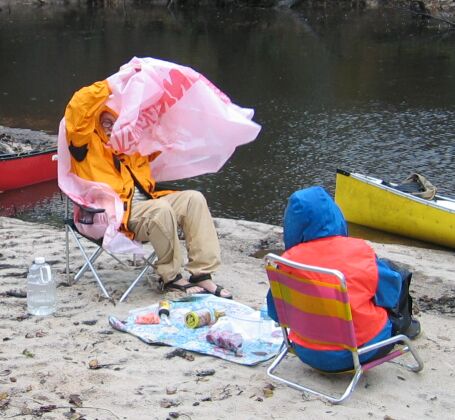 The sudden downpour in the middle of the our lunch stop had trip leader John Houser looking for any shelter that he could find...in this case, an piece of house wrap.

Tom Payne smiles for the camera, but doesn't see the collision about to take place with Susan Barrett.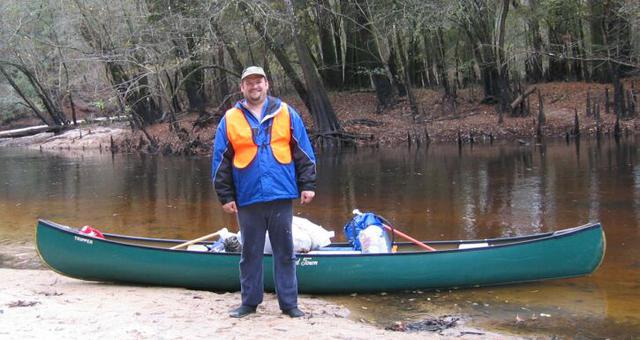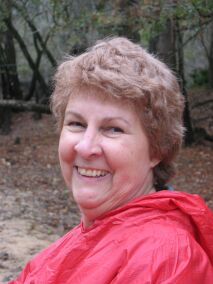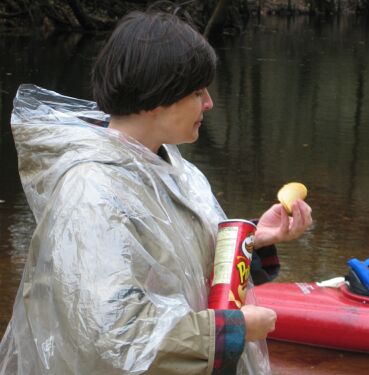 Chris Bryson pauses while putting on warmer clothes after the rain. 

Judy Brown is always a bunch of fun on trips.

Susan is forced to eat the entire can of Pringles after she misplaces the lid to it.

Marty Dyche cruises down the Ohoopee with ease in his solo boat.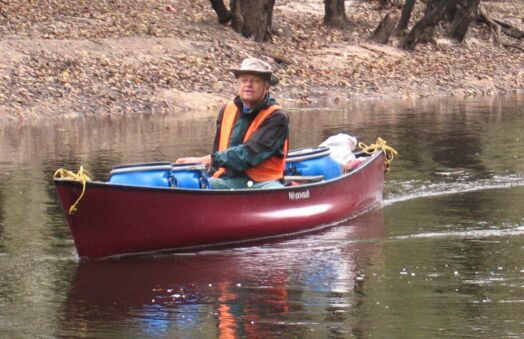 John Houser and Jean Feitshans prepare a late night supper.

Our home for the night was a small sandbar...close quarters, but we did have a huge campfire.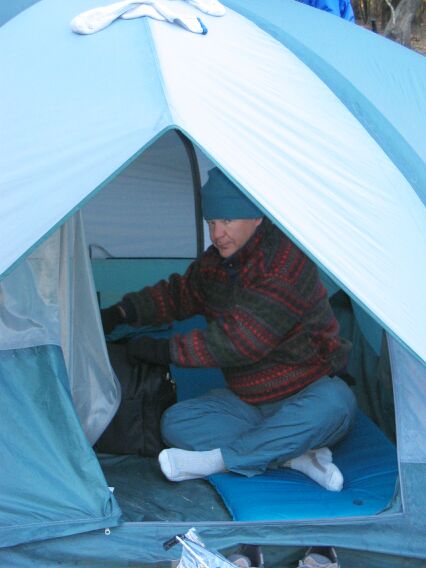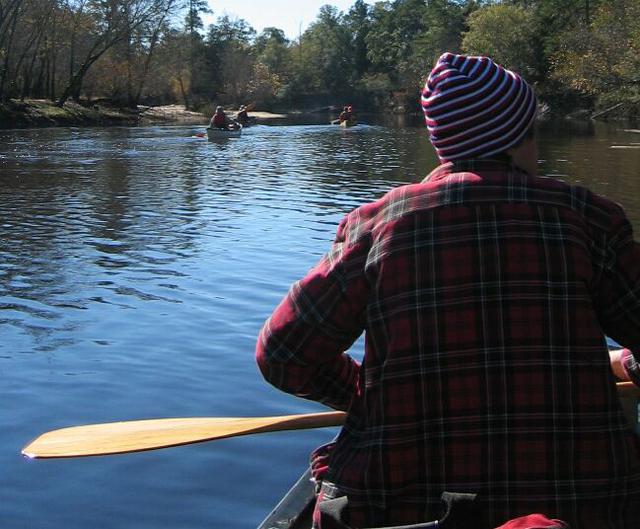 Terry Neely's expression says it all....."Hurry and take the darn photo, I am trying to pack up things here!"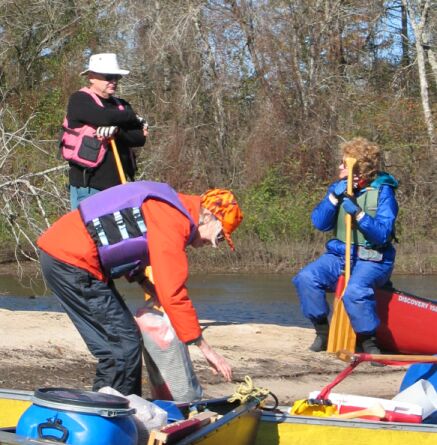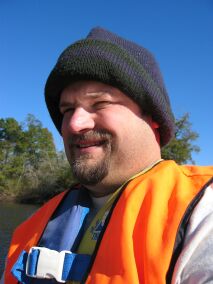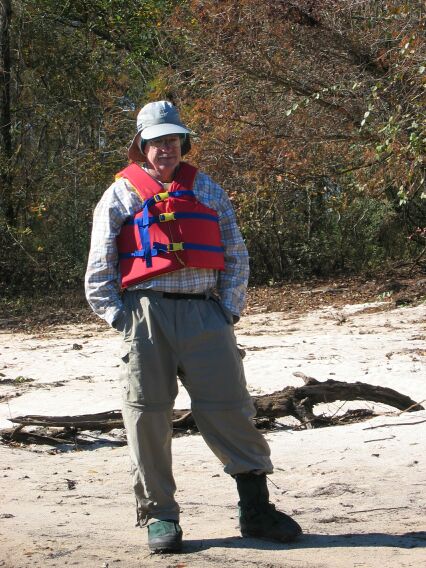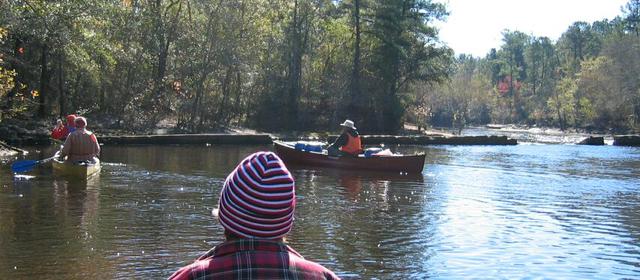 Tom Payne does his best GQ model pose for the camera.

There is one small dam that we portaged.  Had it been warmer weather and without the camping gear, it probably would have been runable though.  We did actually go over the dam, but then had to portage over rocks that were below it.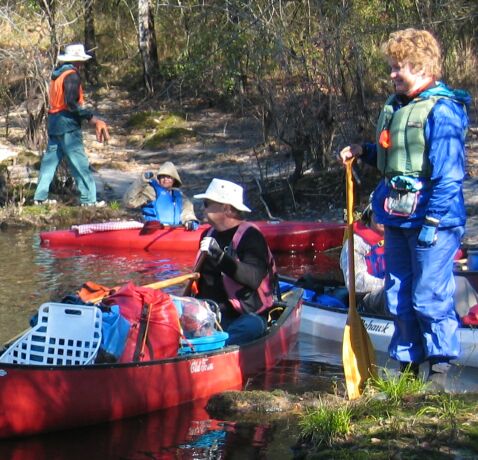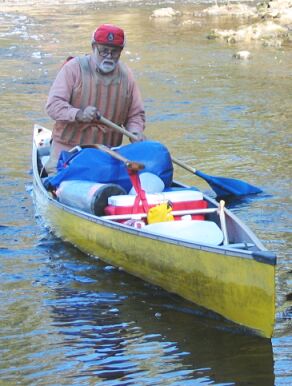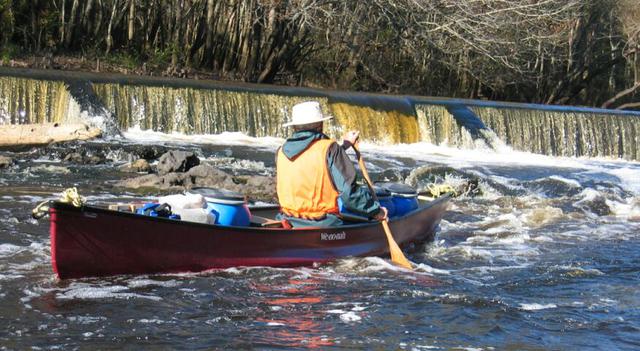 Terry Neely and Elaine Seymon watch as an off camera canoe comes over the dam.

Marty plays in the waters below the dam.