Georgia Wilderness Society

Photos from our Adventures

Ten boats (14 people) cruised down the Oconee River on the 2005 Memorial Day Weekend.  The river was up due to a release from the dam, so the water was moving a bit quicker than normal.  The weather was sunny and warm on Friday as we left from the US-280 bridge.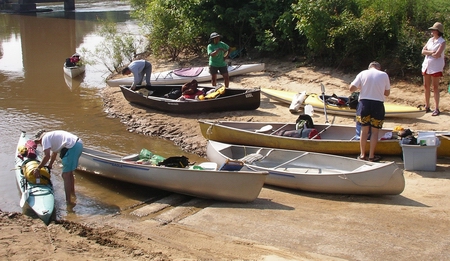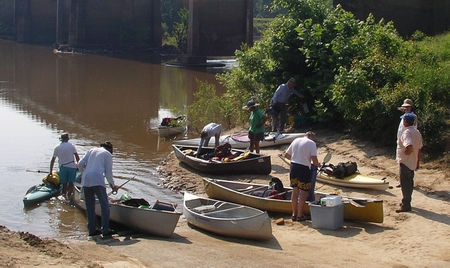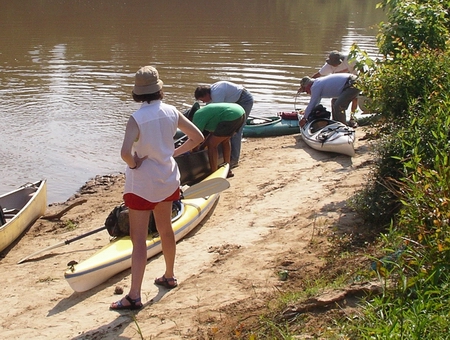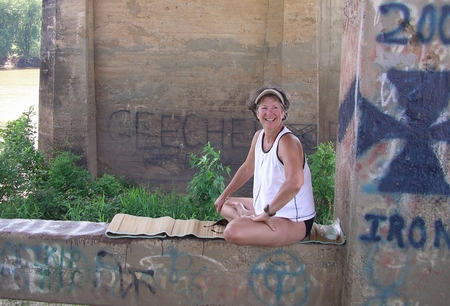 We ran the shuttle, which gave Niki a chance to do a little meditation under the bridge among the graffiti.   Then we were off.  Of course, we didn't go to far before it was time for lunch and a swim.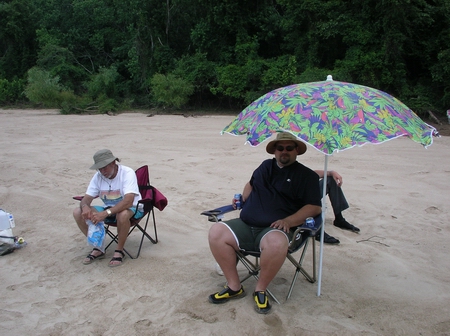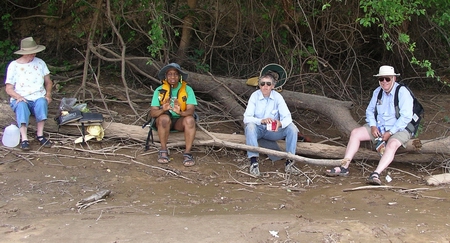 Above:  Sue, Barbara, Carol and Dave grab a seat on a log in the shade.

Left:  Mo and Chris are thinking about getting in the water...and did so.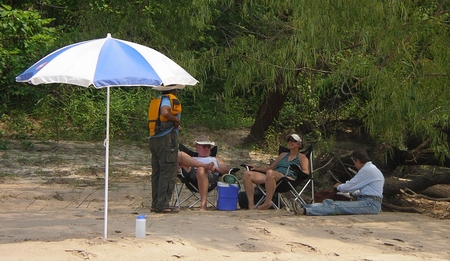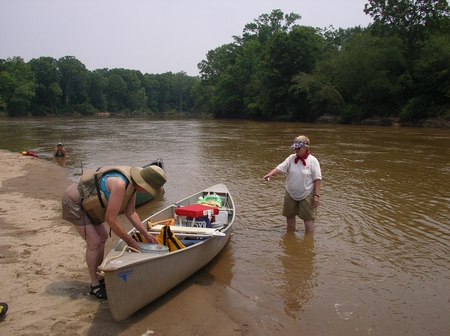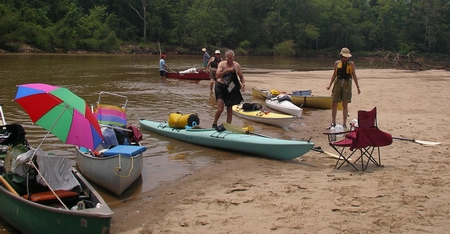 We camped on a wonderful sandbar and did a good bit of swimming and relaxing.  The next day, we loaded and up and were on the river by about 9:00.

Below:  Something new for most of us....a rattlesnake in the river.  A really big rattler was seen swimming across the river.  We were close enough to inspect him...but kept a safe distance.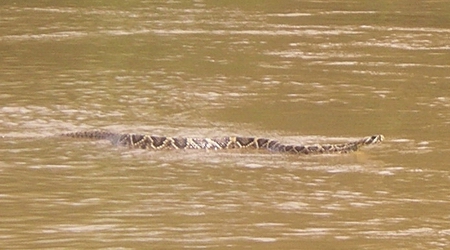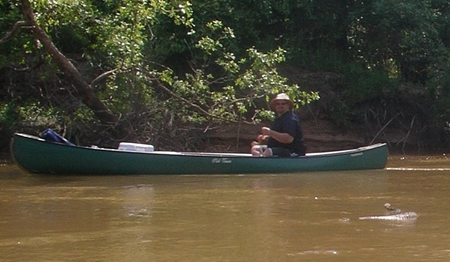 After the snake, we cruised downriver a bit and stopped for lunch and another swim....although we kept an eye out for any other snakes....none were spotted.

We talked about just staying on that sandbar for the night, as that it was a huge one and very nice.  But it was still early, so decided to go on downriver for a bit.   MISTAKE.

We entered the section without sandbars, which we knew was there, but when we started getting back into them in the early afternoon, we found that all of them were already occupied.  We kept on going and looking.  The only 2 that were not occupied were right across the river from housing.

So as a result, we kept on paddling and cut one night off the trip.  While this was not planned, or desired, it is the way it worked out.  We arrived at the Uvalda Landing around 4:30 or so after a long day's paddle, although the good current helped quite a bit.

Despite cutting the trip a day short, I think most folks had a great time.  Trip leader, Chris Bryson, was told that as that a day was cut short, he owed the group a day...and would just have to return to the Oconee again to make it up on another trip.  No problem!