Georgia Wilderness Society

Flint River

Fourteen members and friends paddled from the GA-18 bridge on the Flint River down to Sprewell Bluff on July 26, 2003. 

The river was at 5 feet on the
Griffin River Gauge
and was at a perfect depth for today's paddle.  I would not recommend doing this section of river at much below 4 feet or you will be struggling to get through some of the rocks.
We got on the river a bit before 11:00, paddled, ate lunch, paddled, soaked in the cool water, and paddled to the take out at a relaxed pace.  We took at at Sprewell at 4:00.

At the right, Niki and Bud Queen pack their canoe as Bonnie Hill readies her kayak, as Dave Burtner snaps my photo.  Coming down the hill are Tom Payne and Marsha Certain and a few other folks in the very back that were not part of our group.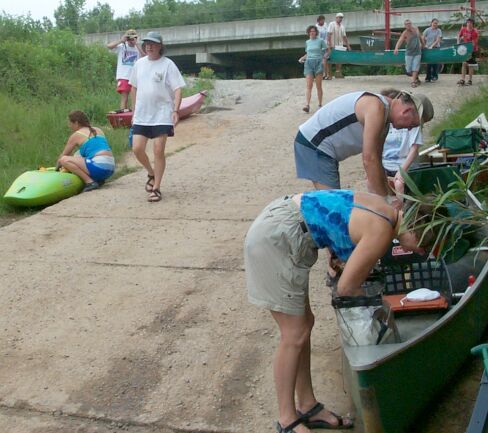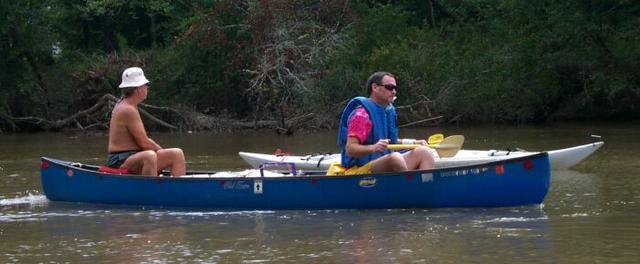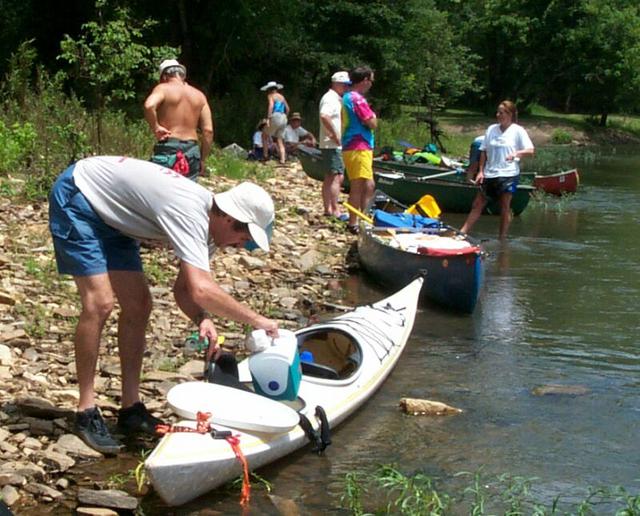 I know it is hard to see, but right to left.....David Bolton, Jim Wier, Basil Youman, Ed Short, Bud & Niki Queen.

Our lunchstop finds Basil looking for his cooler.  Did he bring enough to share with everyone?

John Kraus and Faye Collins examine how someone recycled an old bridge support into a deck support overlooking the Flint.

David Bolton and James Wier cruise down the river.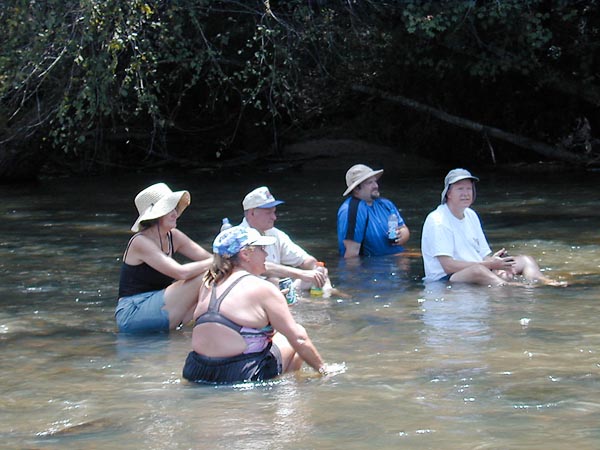 Marsha, Carol, Ed, Chris, and Tom cool off in the Flint River.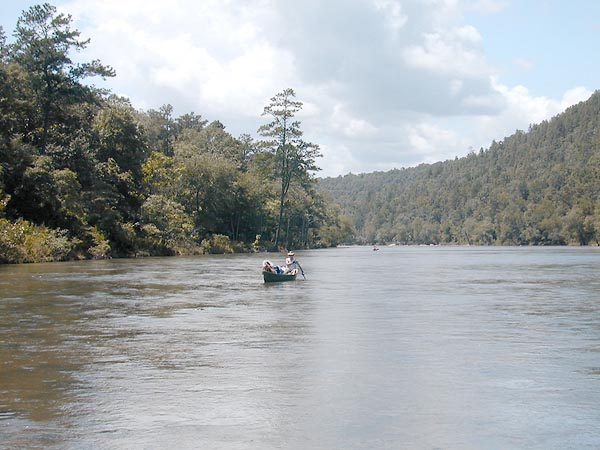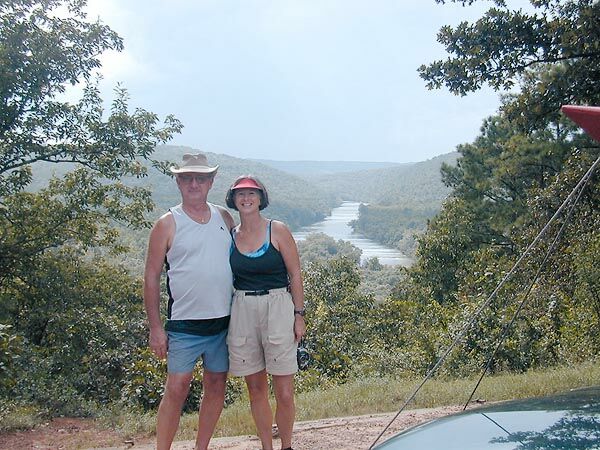 Bud and Niki Queen pose for a pic.  Our cooling off spot is visible in the distance.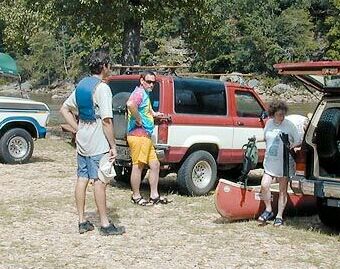 Basil and Jim watch as Faye unloads her gear.