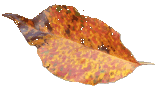 Georgia Wilderness Society

F.D.R. State Park in May, 2007


Here are some pics from the Pine Mountain trip:

Tom and Margaret completed the 23 mile, 2 day hike and

with the exception of a little bad weather the weekend

was great.

Here is the new statue of FDR that was recently installed.

A small ring necked snake was one of the critters spotted on the hike.

Margaret and Tom celebrate making it to the end of the Pine Mountain Trail.   They hiked the entire 23 miles over 2 days.