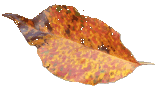 Georgia Wilderness Society

Etowah River


Let the water battle begin!

The tunnel is about 1000 feet long, seven to ten feet wide, pitch black, with only a tiny point of light at the far end.  And to make things even more fun, there are a few small drops and rapids to negotiate in the pitch black by the sense of feel only!  Plus a small drop as you exit the far side.

Sounds tough, but it wasn't.  It was actually a lot of fun.  

These photos have been digitally enhanced so that you can peer into the darkness and see the walls of the tunnel.  In reality, you cannot see much of anything within the tunnel....it is very dark.  You can see the exit way down at the end as a bright spot of light.

And here comes a few of our group as they exit the tunnel.  You can see the far end in some of the photos. 

Tons of fun!

Very Cool Stuff

Wow...we came all the way through it!  

Let's do it again!